It looks like TLT, the 20+ yr US treasury bond ETF, is bouncing on support (BOS). If so, interest rates could head lower with the dollar  and gold might head higher, at least for a few days.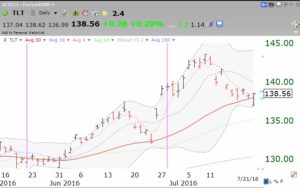 GLD also may have been a BOS on Thursday. Charts look identical!!!!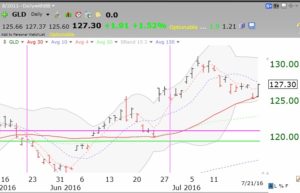 No tags for this post.